Trade shows can be a great way to promote your business and generate leads, but only if you set achievable goals and put in the necessary planning and preparation. In this blog, we will explore how to achieve your trade show goals for the year 2023 and get the most out of this valuable marketing opportunity. Once you have determined your goals, it's time to create a plan on how to achieve them. This will involve determining who your target audience is, what marketing activities you will undertake, and how you will measure success. It's also important to allocate enough budget for the trade show or event management and make sure all members of your team are on board with the strategy. Finally, be sure to start planning early so that there is plenty of time for preparation.
There are many benefits of having an effective trade show booth. Some of the key benefits include: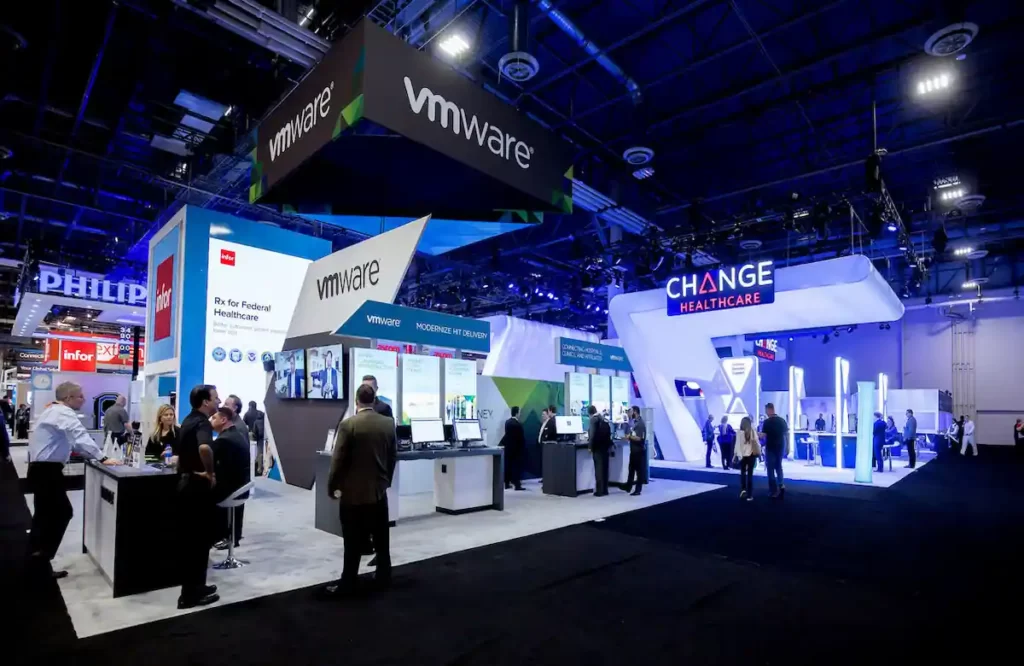 Increased Visibility: One of the main goals of any trade show is to increase visibility for your business. A well-designed trade show booth design will help achieve this goal by attracting attention from potential customers and partners.
Greater Engagement Opportunities: An effective trade show exhibition booth provides opportunities for greater engagement with potential customers. This can be done through interactive displays, product demonstrations, or simply talking with people who attract with your exhibition stand booth design.
Enhanced Return on Investment: Ultimately, you want to see a good return on investment (ROI) for all the effort you put into designing and staffing your trade show booth. By using the tips above, you can maximize ROI and get the most out of your next trade show appearance
Here are some tips on how to achieve your trade show goals in 2023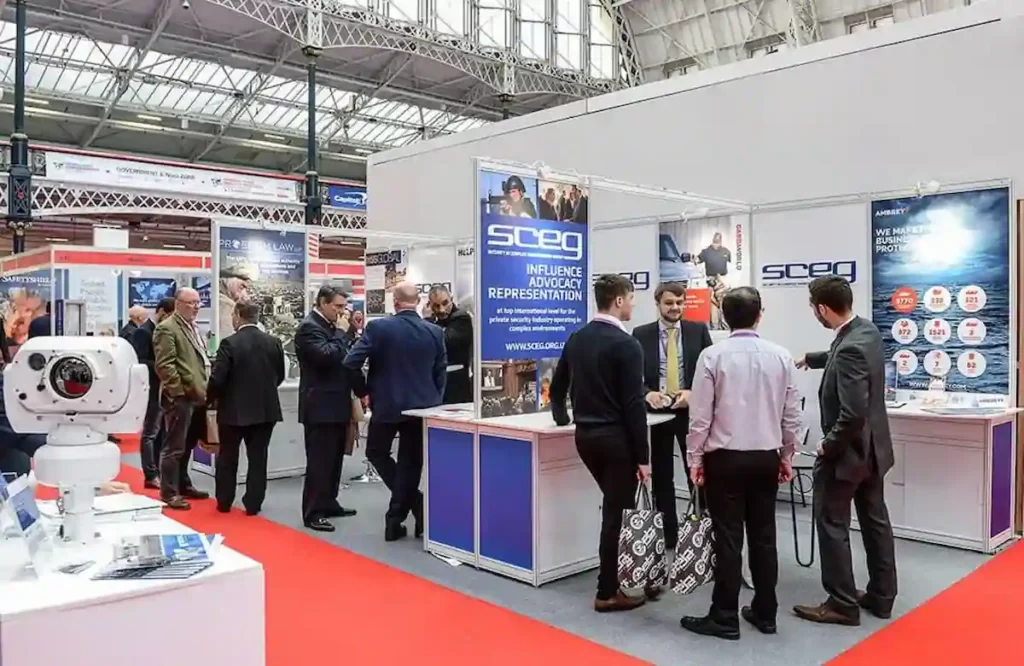 Set realistic goals: It is important to set realistic goals for yourself and your trade show booth. If your goal is too ambitious, you may be disappointed when you do not meet it. If your goal is set, you may not push your business hard enough to achieve with trade show.
Plan ahead: One of the best ways to achieve success at a trade show is by planning ahead. This means creating a detailed plan of action and sticking to it religiously. Make sure everything from your marketing strategy to your budget is mapped out well in advance.
Practice before the big day: No one is perfect and mistakes are bound to happen during a trade show. However, if you take the time to practice beforehand, you will be better prepared for any mishaps that may occur. Have someone role play as a customer and see how well your staff handles different situations.
Invest in quality booths and displays: A good-quality booth or display can make all the difference at a busy trade show. Instead of scrimping on these expenses, invest in something that will grab attention and generate leads. You will more than likely recoup this cost through increased sales volumes down the line.
Use props: Props can be a great way to attract attention to your booth and help promote your product or service. You can use anything from banners and flags to models and samples.
Make it Eye-Catching: You want your trade show booth to stand out from the crowd, so make sure it's eye-catching and memorable. Use bright colors, interesting shapes, and creative signage to draw attention to your booth.
Make use of Graphics: Another way to make your booth stand out is by using graphics designs. You can create custom graphics that are related to your company or product, or you can simply use generic graphics that will appeal to everyone.
Keep it Simple: Don't try to do too much with your booth – keep it simple and focus on one or two key messages. This will make it easier for people to understand what you're selling and why they should buy from you.
Stay Connected With Your Customers: One way of staying connected with your customers is by maintaining consistent communication with them via various channels such as phone calls, emails, social media platforms etcetera. This lets them know that their voices matter and that you care about their satisfaction levels. Show them that you care about their satisfaction levels, often times, companies only show interest in getting new businesses rather than retaining current ones.
Conclusion:
Trade shows or booth designs are a good place to promote your company and products. However, in order to get the most out of them, you need to set some specific goals and put a plan in place to achieve them.