Exhibition Graphic Designing and Printing
Exhibition Graphic Designing and Printing
We are a graphic design and printing company that helps you better market your business
Exhibition graphics are visuals that present the company's story at trade shows. Exhibition stand graphics have been changed from simple banners with the company logo to more complex and creative designs and animations. Exhibition graphics can be printed onto the stand, board or display materials of a trade show stand to illustrate the exhibitor's products. Today, countries have many different exhibition centers, when exploring an international trade show, it is important to get professional printing services for exhibition graphics printing. The facilities of exhibition stand graphics in Dubai are largely used for exhibitions or showcasing products or services.
Exhibition graphic design is the creation of visual displays and signage for trade shows, conferences and other events. The key to successful exhibition graphic design is to capture the attention of attendees and communicate the message of the event clearly and concisely. Exhibition graphics can be used to create a variety of displays, from simple banners and posters to more complex multi-media presentations. The most important aspect of exhibition graphic design is to ensure that the visuals are eye-catching and relevant to the event.
Event organizers often work with professional exhibition graphic designers to create custom displays that reflect the theme of the event. Exhibition graphics can be printed on a variety of materials, including vinyl, fabric, paper and cardstock. Some common printing techniques used for exhibition graphics include digital printing, screen printing and offset printing.
Graphic design can be integral to your business. It makes your marketing materials stand out from the crowd. Our experienced graphic designers know how to make a lasting impression. We will be more than happy to assist you with the design and printing process. Your business is important to you, and it's important to us. We understand what it takes to make your business successful, and are dedicated to helping you achieve results.
Printing is an art and we have honed this art form to perfection. We have been performing printing tasks since the time of our inception and have acquired mastery of the same. We perform on-demand printing services using our modernized printing machines that consume very less ink, thus making your cost-effective with quality-assured work!
We create graphic designs and print materials that are impactful, trustworthy and consistent with the brand identity or your company goals. Our services include design, layout, and color correction, printing and finishing ensuring top-quality results for all your promotional pieces.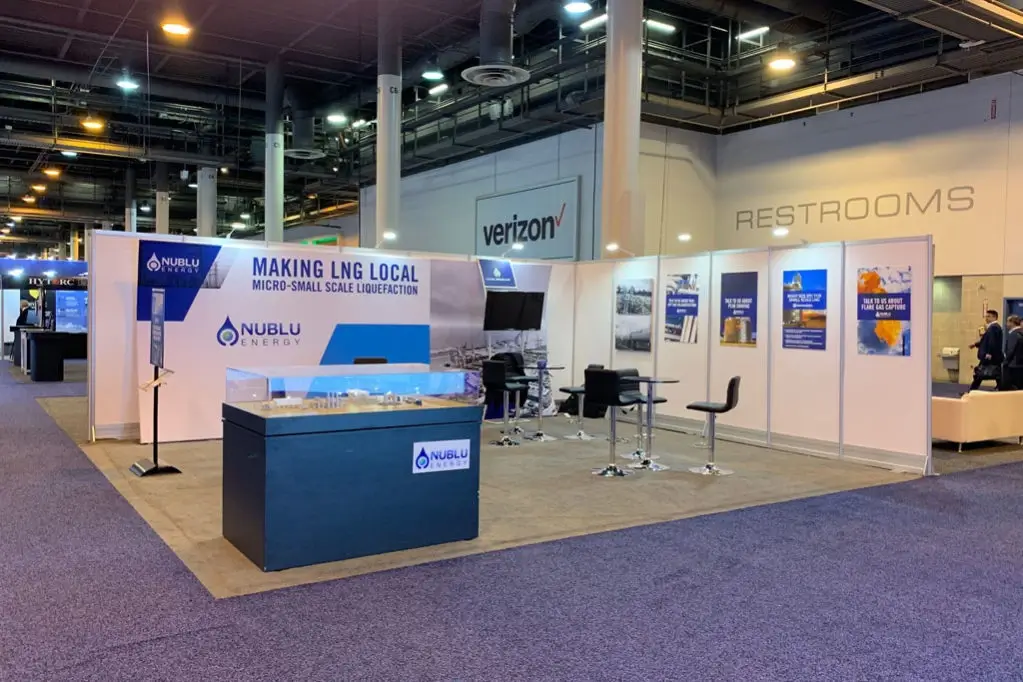 Need to make a promotional impact at an exhibition? From your graphic design to your display, stand and signage, we have it covered
We operate in the area of graphic design and printing for the exhibition stand. We make you sure that your exhibition stand fulfills all your requirements.
Exhibition stand graphics are a key element of any marketing strategy. Use our exhibition stand design services to make your stand a success.
Our design services start at 20.00 USD per meter, with discounts for larger projects.
Retail kiosks can be a valuable addition to your marketing strategy. They provide an extra touch point for your consumers, and are highly versatile in their design and style. They can be customized to fit the look of any retail space and can be used for a wide variety of uses such as product displays and interactive experience centers.
We offer flexibility and experience, helping you stand out from the crowd. Our large range of exhibition shell scheme services includes innovative design planning, professional build, on-site management and full take-down, ensuring you achieve maximum success.
Vehicle branding is a cost-effective way to advertise your brand wherever you go. It's also a great way to personalize your vehicle with unique and creative designs.
Offset printing is best suited for high-quality printing of projects with large quantities.
At Hostess Services, we are the experts in the planning and execution of meetings and events.
Here's a closer look at some of the benefits of Exhibition graphic design:
Increased brand awareness: Professional display graphics help to create a strong visual identity for your company, which can increase brand awareness and name recognition among potential customers.
Improved sales: Good quality exhibition graphics can actually help improve your sales figures by making your products and services more appealing to potential buyers.
Greater customer engagement: Well-designed display materials can also help to engage customers and encourage them to interact with your company representatives at the event. This can lead to valuable feedback and even sales leads.
Enhanced credibility: Investing in high-quality graphic design sends a signal that you're serious about your business and your products or services. This can help to build trust with potential customers and partners.
Overall, investing in graphic design for your exhibition can be an excellent way to promote your business and boost sales. If you're not sure where to start, consider working with a professional graphic designer who specializes in trade show displays.
Designing, building, and installing customized booths for businesses to showcase their products and services at events.
Professional graphic designing and printing for marketing materials such as brochures, flyers, banners, business cards, and packaging.
We work closely with our clients to understand their unique needs and preferences, and create customized design concepts that balance functionality, aesthetics, and budget.
We work closely with our clients to understand their unique needs and preferences, and create customized event concepts that deliver an exceptional experience for guests.
Audio-visual rental solutions for corporate events, conferences, trade shows, and social events.
We offer a range of services, including stage design, lighting, sound, video production, and special effects, to create an immersive and impactful experience for audiences.
Contact Us Now for Your Event Exhibition