Events Management Company in Dubai
Events Management Company in Dubai
Expert Event Management Company in Dubai UAE – Your One-Stop Solution
Looking for an event management company in Dubai? NS Events and Exhibitions FZC is a leading provider of end-to-end event management solutions in the UAE. NS Events and exhibitions Fzc is a leading event management company in Dubai that offers a wide range of services to help you plan, execute, and manage your next event. From start to finish, NS Events and exhibitions Fzc can work with you to ensure that your event is a success. We offer complete event management services, including Event Planning: We can help you plan your event from start to finish, including developing your event concept, choosing the right venue, creating a detailed schedule and program, graphic designing, exhibition booths, and more. Event Execution: We will work with you to execute your event plan and make sure everything runs smoothly on the day of your event. This includes managing all logistics, coordinating with vendors, on-site support, and more. Event Management: After your event is over, we can help you with post-event analysis and reporting, debriefing with stakeholders, and more. We can also provide ongoing support for your events program if needed. No matter what type of event you are planning, NS Events and exhibitions Fzc can help. We provide you with a full range of Events Management Services in Dubai, UAE. Our experienced organizers will work with you from the very initial stages to ensure that every aspect meets your budget, needs and expectations.
Event management may be a demanding and labor-intensive job. While it is difficult to manage the overall execution of an event, it can be made easier with effective event planning. Event design and fabrication services do not limit themselves to just the overall coordination and execution of a particular event but also include activities that begin even before the event takes place. It ensures that each detail of the entire event is proactively addressed and attended to in order to help put together some unforgettable functions. Events rely on many different professionals and industries that are very much knowledgeable in their own areas of work. Therefore, being able to bring all these minds in one direction and achieving a common goal greatly depend on effective management skills. Organizing a successful function requires not only planning ahead but also extensive follow up.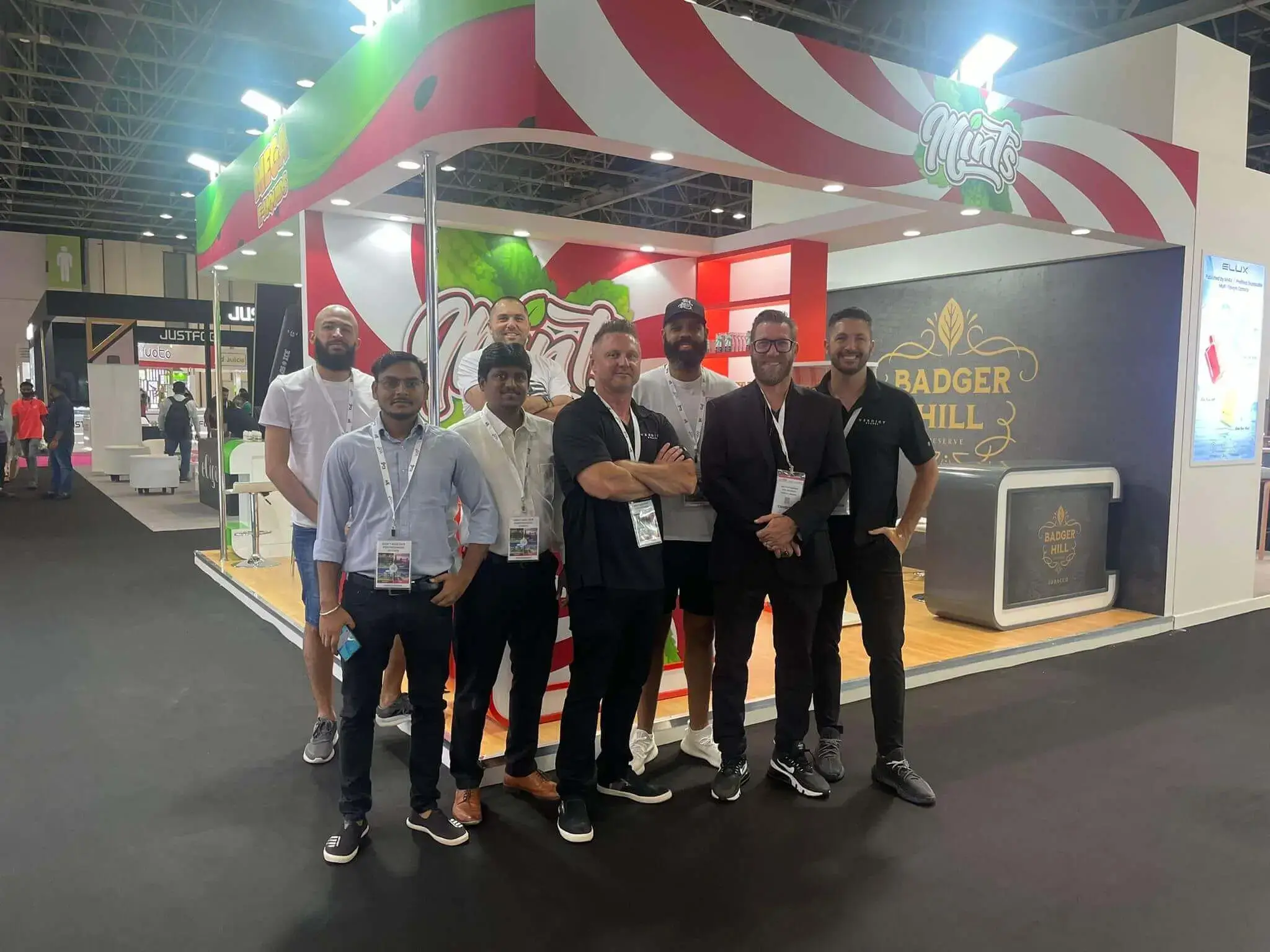 Make Your Event Stand Out with Our Professional Event Design and Fabrication Services in Dubai
Events can be designed and fabricated for a variety of purposes. They could be for a private client or a large commercial business; a one-off event or an ongoing series of events at the same location.
We're a team of experienced professionals who know what it takes to deliver high-quality service, design and fabrication.
As a full service design and fabrication studio, our approach is to create evens that are impactful and memorable. We fuse our original ideas with state-of-the-art technology to drive your message.
Over the past 10+ years of designing and creating events, we have a truly extensive range of services available. We know that you have time restraints and your invitation is setting the tone for your special event, so with our design services, we will get it right! Whether you are planning a one-of-a-kind gala celebration, or want to bring a personal touch to the small intimate gathering – our creative team will work closely with you to make your vision come to life.
With a passion for the unending pursuit of excellence in design and construction, we look forward to creating an unforgettable event for you. Whether you're looking for a company to manage a small conference or a large-scale exhibition, NS Events and Exhibitions FZC is the perfect partner for you. We have a proven track record of delivering high-quality events that meet and exceed our client's expectations. If you're looking for an event management company in Dubai that can provide comprehensive solutions for your next event, contact NS Events and Exhibitions FZC today.
Designing, building, and installing customized booths for businesses to showcase their products and services at events.
Professional graphic designing and printing for marketing materials such as brochures, flyers, banners, business cards, and packaging.
We work closely with our clients to understand their unique needs and preferences, and create customized design concepts that balance functionality, aesthetics, and budget.
We work closely with our clients to understand their unique needs and preferences, and create customized event concepts that deliver an exceptional experience for guests.
Audio-visual rental solutions for corporate events, conferences, trade shows, and social events.
We offer a range of services, including stage design, lighting, sound, video production, and special effects, to create an immersive and impactful experience for audiences.
Contact Us Now for Your Event Exhibition