Introduction
When it comes to selecting exhibition stand builders in Dubai, you want to be sure you are choosing the best.
The exhibition stand is one of the most important aspects of your trade show presence. It is what will first catch the eye of potential customers and clients, and it is what will set you apart from the competition.
That is why it is important to choose a reputable and experienced exhibition stand builder that can create a stand that will make a lasting impression. Below are some tips on how to select the best exhibition stand builder for your business.
What to Consider When Choosing an Exhibition Stand Builder
When selecting an exhibition stand designers and builder, there are a few things you need to consider.
The first is experience. The builder should have a track record of delivering high-quality stands that meet the client's needs.
Second is quality. The builder should use high-quality materials and construction techniques to ensure that the stand is sturdy and looks professional.
Third is price. The builder should offer a competitive price without compromising on quality or service.
Finally, the builder should be easy to work with and be willing to listen to the client's needs and feedback.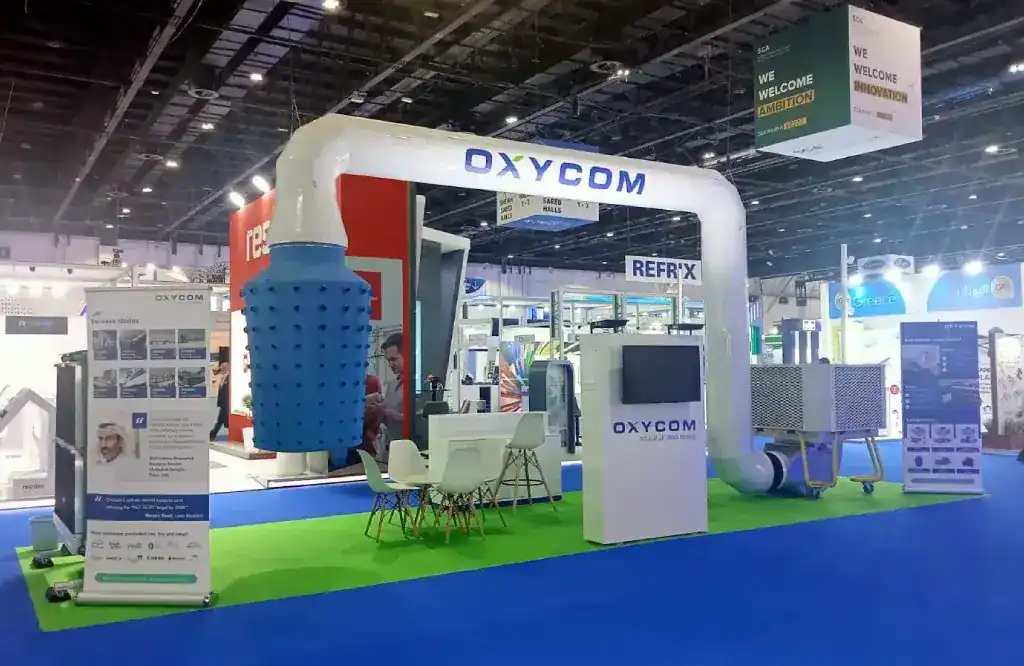 Tips for Choosing the Right exhibition booth builder Company for Your Business
When it comes to selecting an exhibition stand builder, there are a few key things to keep in mind.
First, you need to be clear that the company has a good track record. Second, you need to find out what services they offer and what type of stands they can build. And third, you need to get quotes from several different companies so that you can compare prices.
Once you have narrowed down your choices, it is important to do a final evaluation of each company. This should include a visit to their workshop, a look at their previous work, and a meeting with their team.
In the end, the right exhibition stand builder will be able to help your business achieve its goals and objectives.
Factors That Contribute to Cost Efficiency
There are many factors that contribute to the cost efficiency of exhibition booth builders in Dubai.
The main factor is what quality of materials used. If cheap materials are used, the stand will not last long and will need to be replaced often. This will lead to extra costs over time.
The level of experience and expertise of the team is also important. A team that is skilled and experienced in exhibition stand building will be able to work quickly and efficiently, thus minimizing costs.
Finally, it's important to find the company's track record. A company that has a history of delivering high-quality stands at a competitive price is likely to be more cost-effective than one that does not.
Different Types of Exhibition Stands and Their Advantages
If you're looking at building an exhibition stand in Dubai, it's important to understand the different types of stands available and their advantages. There are modular stands, which are pre-fabricated and can be bought or rented. They come in a wide range of sizes, shapes and designs, and can be re-configured for different types of displays. You can also opt for customized stands that are tailored to your exact specifications. These tend to be more expensive but look more professional and unique compared to modular solutions. Shell scheme solutions provide a good balance of cost and customization options as they are relatively easy to set up while still allowing some personalization of the stand design.
What Is the Process of Building an Exhibition Stand?
When selecting a professional exhibition stand builder, it is important to understand their process. All good event stand builders will be able to provide you with an overview of the steps involved in building your stand, from the initial exhibition design and concept through to the construction and installation.
The first step involves coming up with a concept and design that meets your brief, while keeping in mind any restrictions or guidelines that may be set by the venue. After this, 3D images are created so that you can visualize what your stand will look like and make any adjustments before production begins.
Once this stage is complete, the builder will create a virtual floor plan in order to ensure proper proportions between all elements of the exhibition. Next, they'll create detailed drawings which will be used for both production and installation purposes. Finally, they'll source materials and assemble the exhibition stand on-site before making any necessary adjustments.
Working With a Professional Exhibition Stand Builder in Dubai
When looking for a professional exhibition booth builder in UAE, you should make sure to do your research and pick one that is reliable and has a proven track record. Make sure to get references from past clients and ask questions about the types of stands they have built before. Additionally, be sure to check out their portfolio to get a better idea of their work and whether or not it will fit your needs. Once you have found the right fit for your business, be sure to communicate openly and clearly with them throughout the process. It's important that you are both on the same page so that expectations are met when it comes time for setup.
Conclusion
So, if you are looking for an exhibition stand builder in Dubai, make sure you do your research first. The best exhibition stand builders in Dubai will be able to offer you a wide range of services, from design and fabrication to installation and dismantling. They will also be able to offer you a range of different materials and designs, so that you can find the perfect stand for your exhibition.